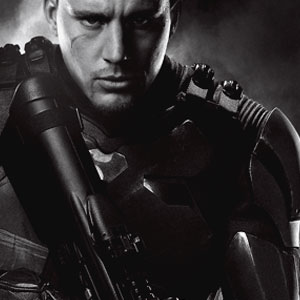 Paramount  Pictures
It was another day at the job—gone terribly wrong.
E! News confirms that Mike Huber, a local man hired as part  of the crew for G.I. Joe 2: Retaliation, died on the New Orleans set  today after working on a high-powered scissor lift that tipped over.
READ: What G.I. Joe Doesn't Show  You
Virginia Lam, a spokesperson for Paramount Pictures, told E! News, "Our  thoughts and deepest condolences are with the Huber family at this time.
"The safety of our cast and crew is our top priority and the studio is fully  cooperating with all investigating agencies as they examine the circumstances  surrounding this unusual accident."
The Jon M. Chu film, which started shooting in New Orleans  in August, features Bruce Willis, Channing Tatum and Dwayne Johnson,  and is slated for a June 2012 release.