Sixth and seventh instalments of the action film franchise to be shot back to back next year, according to reports
Catherine Shoard Tuesday 4 October 2011 08.52 ED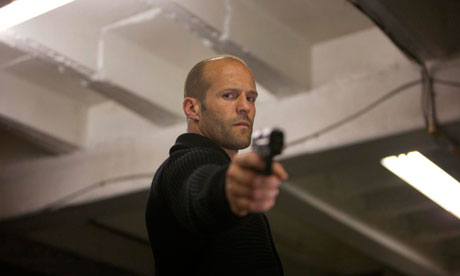 The bald and the beautiful … Jason Statham in The Mechanic – the actor is reportedly in talks to star in the next two instalments of the Fast and Furious series
It's a marriage made in hairless heaven. Jason Statham looks set to rub scalps with Vin Diesel and The Rock in two more instalments of the Fast and Furious franchise, according to Twitch.
Fast & Furious 5
Production year: 2011
Country: USA
Cert (UK): 12A
Runtime: 130 mins
Directors: Justin Lin
Cast: Chris Ludacris Bridges, Dwayne Johnson, Jordana Brewster, Paul Walker, Tyrese Gibson, Vin Diesel
The fifth instalment, out earlier this year, refuelled a series which some had predicted to be bound for the scrapyard. Fast 5 is currently the fifth highest-grossing English language film of the year, having taken $610m worldwide.
It was also a critical success, with the cast addition of Dwayne Johnson (aka The Rock), plus returning hero Ludacris, credited for the reinvigoration.
Fast 6 and 7 will be shot back to back in Europe throughout next year. Twitch speculates whether Justin Lin's decision to quit directorial duties on Terminator 5 due to a scheduling conflict could mean he would return to the Fast series.
Statham is currently shooting The Expendables 2 in Bangkok with Sylvester Stallone.
~~~~~~~~~~~~~~~~~~~~~~~~~~~~~~~~~~~~~~~~~~~~~~~~~~~~~~~~~~~~~~~~~~~~~
PS: If anyone should see any repost of my personal commentary on dwaynejohnsonforever.com, it's definitely stolen…the owner of that site steels and don't give credit.
Lisa Marie
DWAYNE-JOHNSON CENTRAL